have been lurking on this board for a few years now but now i finally decided to say "hello" to this great community.
i downloaded countless gigs of pr0n over the years off this site but in the end it was
dr_doom
's answer in the
host request
-thread. with his selfless generosity he fulfilled my wish for an alternative hoster. this impressed me so much that i decided to be more active in this community - so here i am
ps: @
dr_doom
i wasn't sure if i'm allowed to post my "thank you" in the original host request thread so i'll do it here: i can't express my incredible thanks enough. a sincere heartfelt thank you.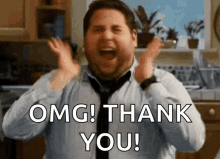 pps: of course my gratitude regards every uploader on this site!